Watch this footage of a waterspout spotted earlier today in Cardigan Bay.
Mark Kendall from Tywyn saw the waterspout out at sea and managed to take some photographs and this video of it before it disappeared.
The waterspout was also spotted off the coast of Aberystwyth, according to reports on social media.
A waterspout is a whirling column of air and mist that can form over oceans, seas or large lakes.
According to the Met Office waterspouts occur when funnel clouds touch a body of water. If a funnel cloud were to touch land, it would be called a tornado.
The Met Office says: "Crucially, a funnel cloud does not reach the earth's surface, at the point it reaches land it becomes a tornado, or if it reaches a body of water it becomes a waterspout.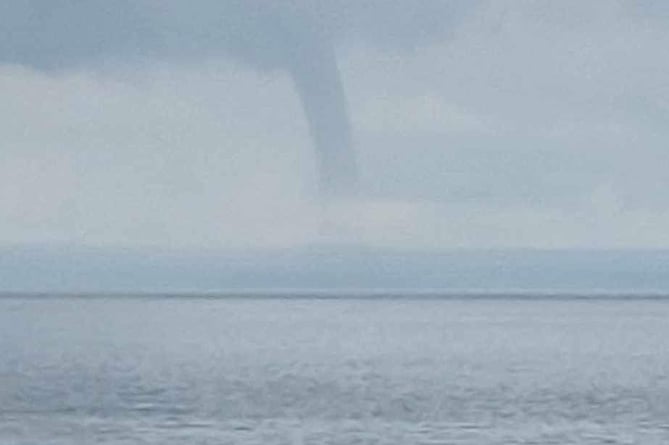 The waterspout across Cardigan Bay photographed from Tywyn
(Mark Kendall)
"In a typical year, the UK sees around 30-35 tornadoes each year, though it is very rare that they are strong enough to cause any significant damage."