The work of Cardigan-based children's book illustrator Hannah Rounding has been chosen to illustrate part of disability equality charity Scope's 2024 calendar.
Hannah has been illustrating children's representational book author Jon Roberts' books since they were first published in 2019. Two of her illustrations from two of his books, Through The Eyes of Us and See What I Can Do, feature on the cover - which is also the November image - and in June of equality charity Scope's 2024 calendar.
Hannah's work revolves around the local community. She is a support worker at a drop in centre for adults with mental health conditions where she conducts arts and crafts sessions, walks and bike rides and organises cooking sessions with the group. She's also a facilitator for a club for home educated children and runs nature-based art workshops for adults and children for charities and non-profit organisations. Currently facilitating sessions for NHS staff facing burn-out or on long-term sick leave due to stress, activities include visiting woods to draw woodland soundscapes, learning to really listen to the tones and rhythms of nature.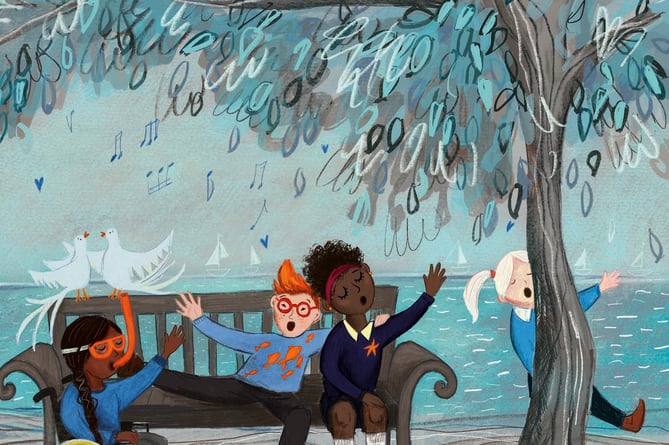 Hannah's work is featured in the Scope calendar
(Picture supplied)
Having recently created an orientation map of St Davids, a commission for the Visitors Centre by the Pembrokeshire National Park Authority Hannah said: "That was probably one of the most exciting projects I've been involved with recently that the public can see."
Commenting on Scope's calendar, she added: "It was an honour for my artwork to be donated to raise awareness around disability and to support fundraising efforts for Scope. I was delighted when they confirmed two of my illustrations from Jon Roberts' book will be appearing in their 2024 calendar.
"I love that Scope works through a social model approach to disability. That feels a really important way of looking at disability to me, especially for those of us who do not directly feel the impact of the social and physical barriers that affect others.- It's so easy to be unaware of the barriers when we are not directly affected by them. Perhaps we even unintentionally protect those barriers? There's so much unlearning to be done for us to re-learn in a new way.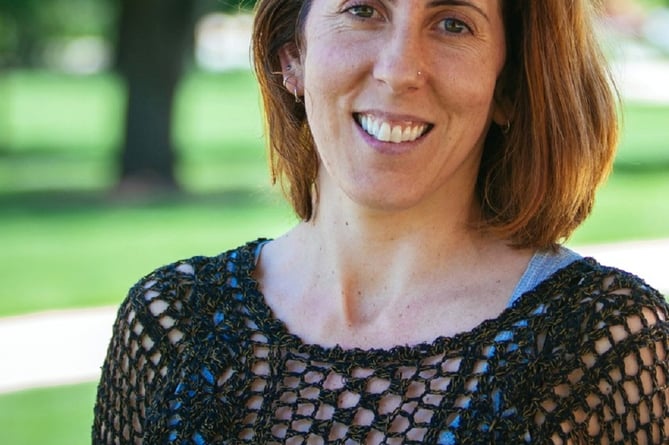 Hannah Rounding
(Picture supplied)
"I think it's so important all children can see someone representative of themselves in story books. Art is a great way to validate differences and acknowledge diversity. The human race is incredibly diverse and it's really exciting to explore and show some of this in my illustrations.
"My biggest inspiration is the diversity and beauty of nature. Whatever I am drawing, I want to see nature in there. I want to encourage children to be intrigued and inspired to be outside in nature. I'm delighted that Jon writes books that allow for that! I really love being outside, walking along the coastal paths of west Wales, swimming year around in the seas."
The calendar is £4.99 from Scope's online shop.