A £110 million project that promises to boost the economy of mid Wales says projects will start next year following criticism over delays.
The Mid Wales Growth Deal was announced in 2021 and two years on, no meaningful funding has been allocated to projects such as the redevelopment of Aberystwyth promenade, the Tir Glas project in Lampeter and redevelopment of the Centre of Alternative Technology near Machynlleth.
CAT announced last week that due to a drop in visitor numbers, rising costs and funding delays.
£24.2 million has earmarked for the centre through the Mid Wales Growth Deal, however, two years on, no funding has yet been released for any of the proposed projects.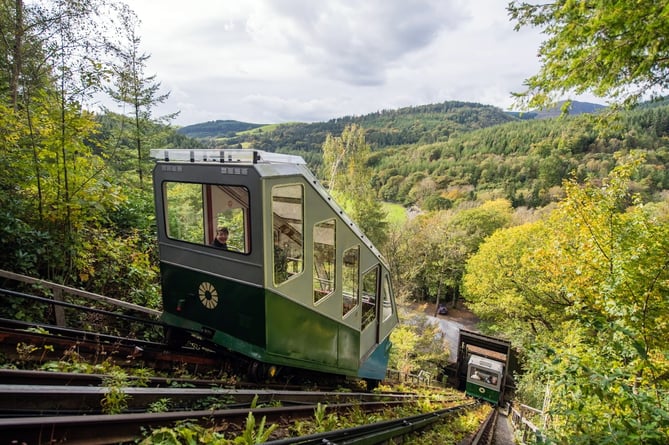 Centre for Alternative Technology near Machynlleth
(Supplied)
Reacting to the announcement, Plaid Cymru county councillor for Glantwymyn county councillor, Elwyn Vaughan, said: "It is frustrating that the huge bureaucratic processes placed on the Growth Deal by central Government is not only inhibiting much needed investment but threatening the viability of important facilities such as CAT. It is imperative that urgent steps are taken to break the bureaucratic logjam."
A meeting of the deal, which is a partnership between Ceredgion and Powys County Council with money coming from Welsh and UK governments, heard that 2023 had seen 'good progress' and it was now 'nearing the delivery phase'.
In a joint statement, Leader of Powys County Council, Councillor James Gibson-Watt and Leader of Ceredigion County Council, Councillor Bryan Davies said: "Our catch up with Government ministers gave us the opportunity to look positively towards to the future.
"We reflected on how far the Mid Wales Growth Deal has developed this year and how some of the Projects and Programmes may be in a position to begin delivery in 2024. This will mean the creation of jobs, boosting economic activity and attracting further investment into our region.
"Our priorities for the year ahead are to continue supporting Projects and Programmes as they add further detail to their business cases and to plan for further investment opportunities. We wish to put Mid Wales on the map, nationally and internationally, to let investors know that we welcome further funding concepts to fully realise the vision of growing our region's prosperity.
"We thank Vaughan Gething, Welsh Government Economy Minister and Dr James Davies, Parliamentary Under-Secretary (Wales Office) UK Government for this meeting as it reinforces partnership working and their commitment to Mid Wales."
When announced, the deal said it would create between 1,100 and 1,400 new jobs in mid Wales by 2032 through supporting a number of projects.
Those included an Innovation park in Aberystwyth at a cost of £30m; a National Spectrum Centre – Led by Aberystwyth University costing £17m; Food Manufacturing Innovation Centre in Horeb costing £4.4m; £8m for Canolfan Tir Glas/University of Gastronomy at Trinity Saint David's University in Lampeter; £20-30m for harbours in Aberystwyth and Aberaeron and £24.2m for CAT near Machynlleth.