DARKFIELD SÉANCE has arrived Aberystwyth Arts Centre. From today, Wednesday, 8 November until Sunday, 19 November, those who are brave enough can experience the internationally renowned, award-winning 360 degree immersive experience, which happens in complete darkness inside a 40ft shipping container.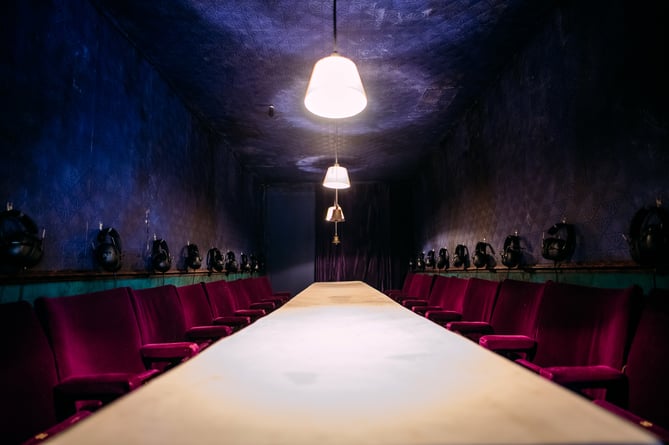 See SÉANCE at Aberystwyth Arts Centre
(Mihaela Bodlovic)
The arrival of SÉANCE coincides with the ABERTOIR International Horror Festival of Wales.
SÉANCE transforms the inside of a shipping container into a Victorian séance room. Over 20 minutes it explores the psychology of a group of people, and asks that they believe in what might be conjured up in the room with them.
DARKFIELD has taken its containers all over the world including the Venice International Film Festival, the Tribeca Film Festival, the Edinburgh Festival Fringe, and most recently Australia and Saudi Arabia. Because this performance takes place in complete darkness it may not be suitable for those with claustrophobia. It is also advertised as suitable for those aged 14+.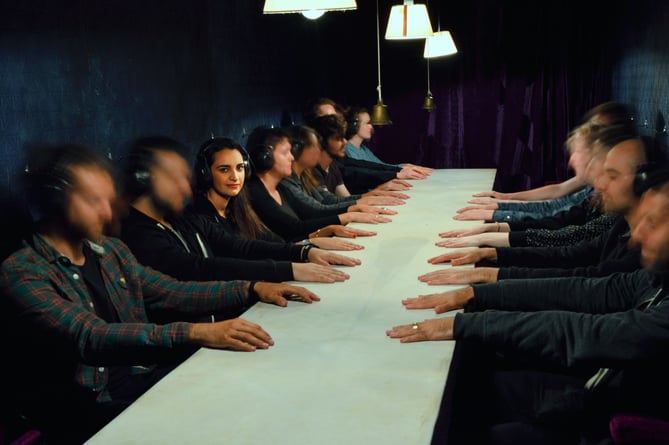 The action takes place in the dark
(Fiona Rita Blyth)