The honours were shared at the Cross Keys on Sunday in the Dolgellau & District Pool League.
The local derby match between Cross Keys and Torrent Hustlers ended in a 6-6 draw.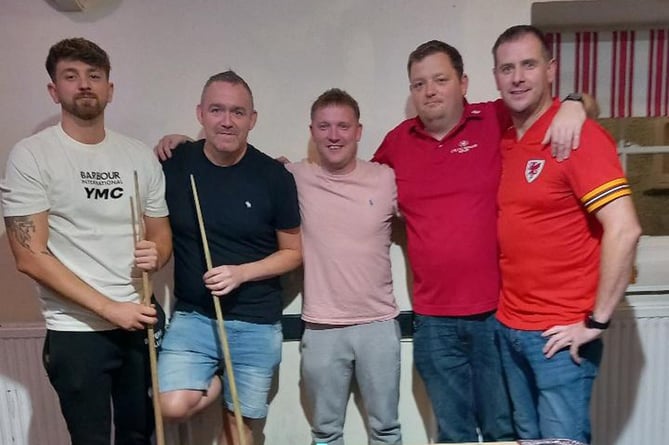 Torrent Hustlers
(Submitted)
The Cross were 6-2 ahead, but the Torrent showed some resilience, wining the last four frames.
Brian Roberts was victorious in the final game to level things.
The Torrent's Elfyn Dafydd won all his three frames for his side.
Min Y Môr made it two wins out of two when they entertained Fairbourne Golf, gaining victory by 10-2, Martin McCarthy winning three times for the home team.
Garthangharad achieved their first victory by defeating visitors Royal B, 10- 2, skipper Kieran Roberts and Keith Maiden both successful in all three games for the hosts.
Results: Cross keys 6,Torrent Hustlers 6; Garthangharad 10 Royal B 2; Min Y Môr 10 Fairbourne Golf 2
Fixtures, 8 October: Min Y Môr v Royal A; Royal B v Cross Keys; Torrent Hustlers v Fairbourne Golf