Bala Town Academy have announced their players of the month for October.
The Awards for October and November will be presented on the evening of the JD Cymru Premier League match between Bala Town and Caernarfon on November 28th at Maes Tegid.
Goalkeeper Tomos Williams was the Under 13s choice, praised for his decision making, ball distribution, handling and saves.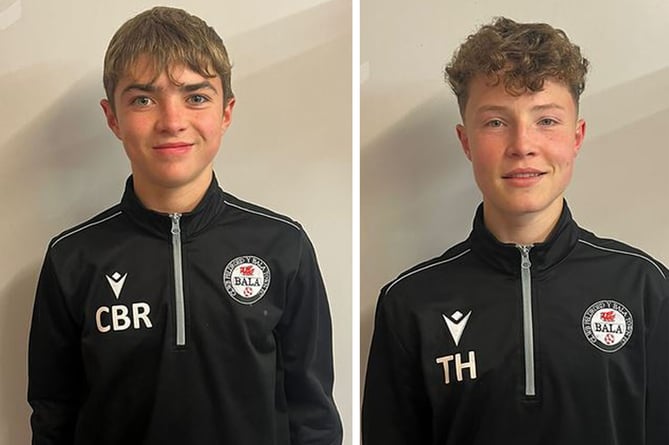 Cynan Roberts and Tom Hughes
(Bala FC)
For the Under 14s, William Schrimshaw for his incredible work rate, desire to break up play and quick transition.
Cynan Roberts won the Under 16s award for his calm and assured presence at the back whilst Tom Hughes was the Under 19s pick for his technical ability, composure on the ball and incredible enthusiasm.